Discover more from Break Into PM
An insiders honest and unorthodox tips to landing a PM role (and owning it!). For aspiring and new PMs
Over 4,000 subscribers
APM/RPM recruiting resources (for college seniors, final year students, interns, recent grads and aspiring PMs)
Sign up for resources to help you land APM/RPM roles!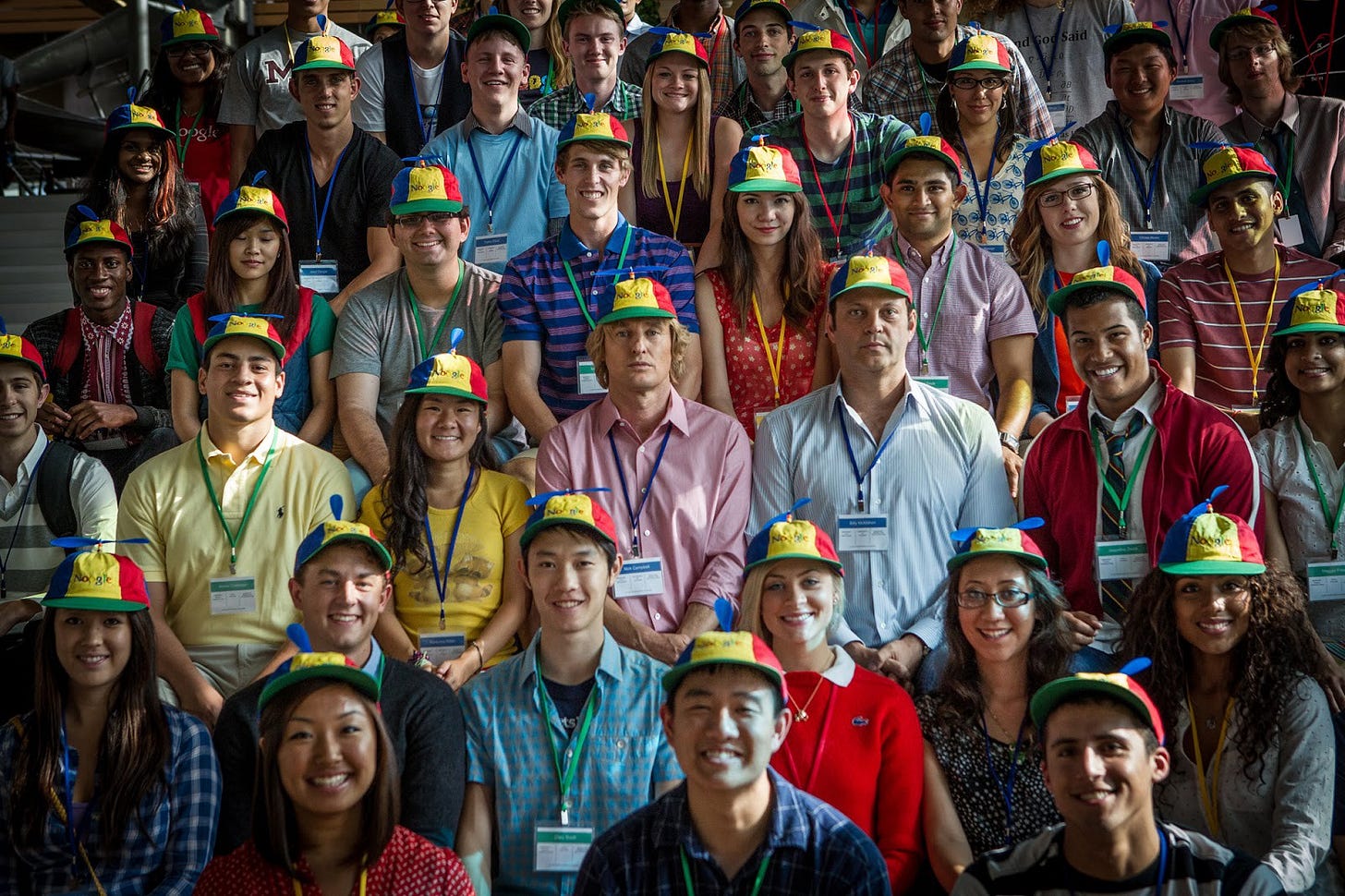 Getting an APM/RPM job isn't exactly like in the movie "The Internship." Look out for upcoming resources that will help you demystify and navigate these processes effectively! (Source: Yosef Waysman)
Associate Product Manager (APM) & Rotational Product Manager (RPM) roles are highly coveted and these processes can be extremely competitive, especially for companies with more established programs such as Google. These programs have a track record of producing an elite and successful group of great product leaders. And they'll be opening up applications over the coming weeks!
We're halfway through 2020. It's been a challenging year and there are more challenges ahead of us. Many of you have reached out since I started this newsletter to discuss trepidation around these processes, the layers of complexity these times add and the anxiety you've been dealing with. I hear you. And I empathise massively.
So I want to do what I can to help you all achieve the best possible outcome on your product journey. I'll do my best to help guide you through this process as a partner and be an indirect mentor as you take steps to fulfilling your PM ambitions!
I'm putting together some resources to help demystify and confidently navigate APM/RPM opportunities. These resources will aim to help you:
Save time in reviewing and assessing opportunities

Be highly effective in preparation

Develop habits that signal you're a top 1% candidate
To get these resources, complete this google form: https://forms.gle/mjrKJsRCjF2f9cFL8 
For those of you still interning, you're almost there! Time for the final push. Here are some tips to help close your internship on a high: https://breakintopm.substack.com/p/7-ways-to-make-the-most-of-your-google.
But remember, an internship isn't going to guarantee outcomes. You'll still need to prepare as effectively as those without one - it's very much an open playing field!
Here's to all the aspiring PMs out there - make the second half of 2020 yours!